You can have a name engraved on a star to be displayed in our
lobby for our whole season. For as little as $25, you can add your name or the name of a loved one to a 3″ star and be part of our wall of stars to show your support for our 74th consecutive season. Add a $50 medium 5″ star for each family member and make our wall shine with your "constellation" or go big with an 8″ star for $75. Your $25, $50, or $75 donation is tax-deductible since Boise Little Theater is a 501(c)(3) nonprofit!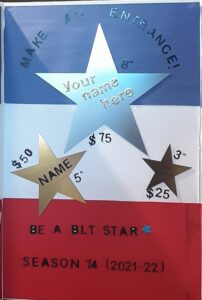 See the display board (pictured above) in our lobby for information or contact our friendly box office staff at
208-342-5104 or boxoffice@boiselittletheater.org .
We look forward to seeing YOUR name on our wall soon.
Special thanks to all our first stars.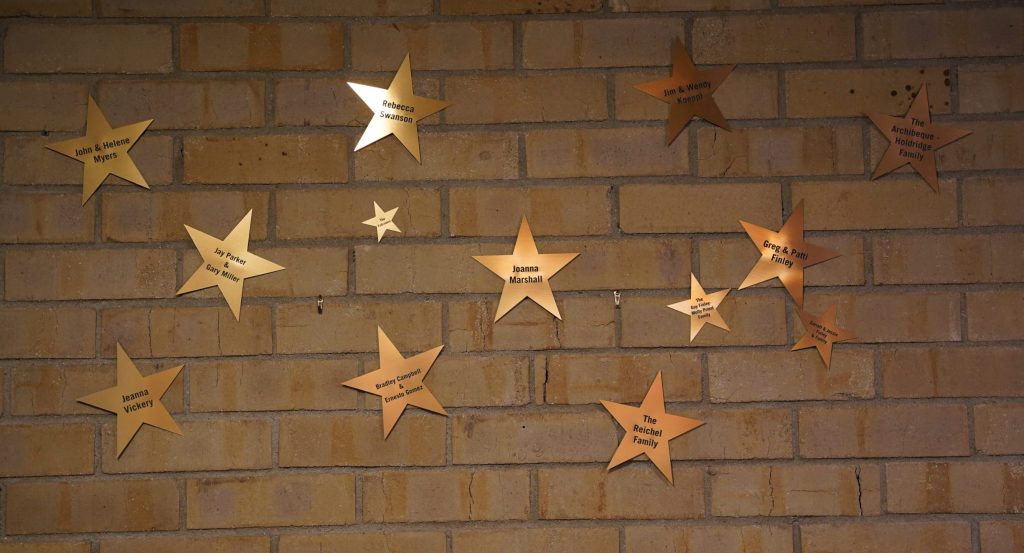 To Be a Star now, you can click this donate button, type in the amount you'd like to give ($25=sm, $50=med, $75=lg), and then select "general" from the drop-down menu to pay with PayPal:
Thank you for helping Boise Little Theater SHINE!